| | | |
| --- | --- | --- |
| | | |
Good Day Fellow Boomers.
I was reading my e mil updates this morning, then I found a very interesting article published by friend and broker Heidi Wosak where she explain how does Puerto Penasco / Rocky Point Real Estate Market is organized.
As I wanted to share it with all of you, I asked for her permission to post it in this blog that I find just fascinating, because it is great being a boomer sharing with boomers my wonderful experience in Mexico, specially Puerto Penasco / Rocky Point, my home town.
I am positive this article will give you a good idea how our community is organized and will give you one more point to plan your retirement in Paradise.
I kindly invite you post your comments and / or questions. I love this topic!! It took us years of efforts to become in what we are now.
Gretchen Ellinger
Sales Manager / Retirement Advisor
Century 21 Sun & Sand
Cholla Bay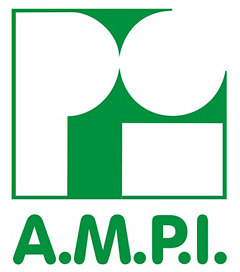 Puerto Penasco / Rocky Point, Mexico
Real Estate Market Organization
By Heidi Wosak,
Century 21 Sun & Sand
Designated Broker

www.c21penasco.com
When Arizonans first began coming to Puerto Penasco / Rocky Point in substantial numbers in the 1960's there was very little in the way of physical infrastructure to support their dream of living on Mexico's beautiful coast. Avenue Benito Juarez was only partially paved; the municipal water treatment plant had only just begun operation; and Cholla Bay and Las Conchas were still decades away from grid-supplied electricity! Sandy Beach -- which you probably associate with spectacular high-rise buildings -- was in those days simply that: a sandy beach!
Similarly, the legal and professional infrastructure to support real estate transactions in Rocky Point was virtually non-existent. Not only was real estate practice in our community completely unregulated -- or even monitored in any meaningful way! -- but non-Mexican's in those days couldn't even own coastal properties: the best they could hope for was a lease that ran for slightly under ten years and was, hopefully, renewable for two additional under-ten-year terms.
Now Puerto Penasco / Rocky Point is the fastest growing destination in Mexico, with robust water and electrical infrastructure, connection to the West Coast of the United States via our new Coastal Highway, an international airport inaugurated by President Calderon, a part of the Sea of Cortez's Nautical Ladder, and home to thousands of American and Canadian homeowners and investors who have built every type of residence here, including many spectacular multi-million dollar seaside mansions, villas and estates.
Obviously, this explosive large-scale development could not have taken place without a complete overhaul of the legal and business-practice mechanisms that serve our new residents and investors, in place and tested for almost 40 years.
The first major change came at the federal level in 1972 with the enacting of Mexico's Foreign Investment Law, which created the bank trust mechanism for non-Mexicans who wished to own coastal real estate. This mechanism was designed to facilitate the safe acquisition of coastal and border properties by non-Mexicans, and specifically designed to protect foreign owners rights. For over 35 years these bank trusts have proved themselves a secure ownership vehicle for the more than a million and a half Americans and Canadians who are now enjoying the lifestyle and financial benefits of Mexican property ownership. It is worth noting that these trusts are also wonderful tools that offer sophisticated estate and tax planning benefits -- as well as significant legal protections -- and are used by many Mexicans -- who are not required to use them -- as well.
But as any American or Canadian knows, government initiatives are rarely complete solutions, and it is in the private sector that Puerto Penasco / Rocky Point has most rapidly and radically evolved, an example is the New International Mar de Cortes' Airport built and operated privately in a 100% by Grupo Vidanta owner of Mayan Palace Resorts.
For homeowners and investors, the real estate professional organization in modern Puerto Penasco/ Rocky Point is Asociacion Mexicana de Profesionales Inmobiliarios (AMPI) , affiliated to NAR in the USA and CREA in Canada.
AMPI is a national organization with 53 chapters throughout Mexico, and is the oldest of Mexico's associations of real estate professionals. It is a tribute the the strength of our market that our AMPI chapter -- formed in February 2005 -- already has more members than the chapters in Cabo San Lucas or Puerto Vallarta!
AMPI has served a vital role in the evolution of Puerto Penasco / Rocky Point's real estate culture and practice by instituting a code of ethics, enforcing licensing requirements -- and providing licensing support -- for real estate professionals, providing commercial tools like the very efficient Unified MLS operated in Flex MLS platform, and by instituting intensive ongoing educational efforts for its members.
AMPI's President is as off January of 2009 Tab Gray, Broker for Majestic Realty, and the President-elect is Wayne Corcoran, President and Broker of St. James Gate Developing and Consulting. Century 21, Coldwell Banker, Remax, ERA, Legan Realty, Realty Executives are among the important Puerto Penasco / Rocky Point real estate entities that are enthusiastic members, contributors and supporters of AMPI / NAR/ ICREA.
It is in the area of MLS that my personal efforts within AMPI have been most focused. I was Vice President of MLS for AMPI, and feel proud of each one of the brokers and agents I have had the blessing to work with and for-- to make the dream of only one organization and only one MLS for our Real Estate Community. It is worhwhile noting that every Associate member of AMPI is a member of The National Association of Realtors- NAR. I am certain -- from my experience over more than 6 years in the majority of major tourist markets in Mexico -- that AMPI agents are the best trained, best educated, sales force dedicated to serving Buyers and Sellers ~ not only in Rocky Point, but in all of Mexico!
AMPI's MLS is also poised to expand its reach though database interfaces with MLS systems throughout Mexico, as well as MLS systems in the United States!
AMPI has, of course uniform documents to handle Real Estate Transactions Bilingual, 100% attached to the Mexican Law mirroring the instruments that non-Mexican buyers are familiar with from their home countries. The ongoing efforts of AMPI have served to further refine the tools that AMPI members use to serve their valued clients. AMPI is committed to ongoing educational programs for AMPI members that assure potential buyers that they will be served in the most professional and ethical manner by their AMPI real estate agent.
AMPI has an autonomous Broker Council -- a brokers association which oversees the management of the MLS and the Rules and Regulations as they pertain to membership and inclusion in the Association.
We believe that Puerto Penasco / Rocky Point is the model upon which all future Mexican coastal Real Estate development will be based. And, in fact, for the past ten years that has already proved to be the case. What has been pioneered in Puerto Penasco /Rocky Point -- especially with regard to the security, transparency, and user-friendliness of the real estate culture for the non-Mexican buyer/investor -- has become THE model for all of Mexico Beach Resort Destinations who choose to be organized, ethical and transparent.
Just look at what our real estate community has accomplished: streamlined and standardized ownership documentation; title insurance and escrow services; international closing and bank trust processing agencies such Stewart Title; real estate law firms organized; bi-national banking and escrow structures, MLS, privately funded infrastructure, strong international promotion and advertising of our community, strong security both in town and along our highways, innovative ownership mechanisms that allow American's to invest IRA / 401(k) funds in our community; United States and Mexico's financing for Puerto Penasco / Rocky Point properties, and mandatory licensing of real estate agents.
I am proud to be an adoptive Rocky Pointer, and feel privileged to be part of the exciting evolution of this community. AMPI and all of their members, and every single developer, have been great vehicles to reach this point. But, of course, all of us within the real estate community owe limitless thanks to our real benefactors: each real estate buyer, whose demonstrated belief in this little sea side town has made Rocky Point what it is today!
Now Remember, if you are looking for a condo, a house, beach front home, lot, developer land, retirement home, or career opportunities, Puerto Penasco's real estate community is organized, Century 21Sun & Sand, Coldwell Banker Rocky Point, Remax Legacy, Realty Executives, ERA, Legan Realty, St, James Gate and all AMPI members are one team working only for you! we share listings, we promote each other listings, rentals, and are proud to be a solid organized block of professionals Americans and Mexicans under one ceiling.
That is why is important to ask you agent if is an AMPI member and ask for his / her ID, if you are buying from a development always ask for a Real Estate Broker to represent you to get the best deal, a safe deal, it doesn't cost you more.

CENTURY 21 SUN & SAND
YOUR GATEWAY TO ROCKY POINT, PUERTO PENASCO AND MEXICO.

TrackBack URI for this entry
Comments
(1)
Subscribe to this comment's feed
Good info here.
written by GCooper, December 21, 2009
Write comment